Bill Gates and the Yellow Pad of Paper
Do not merely look out for your own personal interests,
but also for the interests of others.
—Philippians 2:4
According to
The Wall Street Journal
, Bill Gates was returning from vacation in New Zealand about three weeks ago, he took out a yellow pad of paper and...
That is a true story. Three weeks ago, Bill Gates took out a yellow pad of paper to make notes on a flight home from vacation and this is big news. What he wrote that he hopes will be world changing after he delivers it in a speach today is this:
Companies should create businesses that focus on building products and services for the poor. "Such a system would have a twin mission: making profits and also improving lives for those who don't fully benefit from market forces...."

Mr. Gates sees a role for himself spurring companies into action, he said in the interview. "The idea that you encourage companies to take their innovative thinkers and think about the most needy—even beyond the market opportunities—that's something that appropriately ought to be done," he said....

Key to Mr. Gates's plan will be for businesses to dedicate their top people to poor issues—an approach he feels is more powerful than traditional corporate donations and volunteer work. Governments should set policies and disburse funds to create financial incentives for businesses to improve the lives of the poor, he plans to say today. "If we can spend the early decades of the 21st century finding approaches that meet the needs of the poor in ways that generate profits for business, we will have found a sustainable way to reduce poverty in the world," Mr. Gates plans to say.
The
Journal
article is quick to point out that he only became interested in the needy after he amassed billions. It's a point well taken. But what about the main premise. The self-described "Impatient Optimist" is suggesting that rather than merely making excess money and giving it to the needy, we might find business opportunities that help the bottom third in the economic scale, the two billion people living on a dollar or two a day.
But as to his central premise of finding business models and products that benefit the needy, as he believes that technology can solve seemingly unsolvable problems. No matter that it took billions of dollars of wealth for him to see it, Bill Gates, and his wife Melinda do have their hearts in the right place. But will this idea scratched out on a pad of paper a few weeks ago transform the world? I wish it could, but find that short of the Kingdom of God, we humans seem more geared toward oppressing others than lifting them up.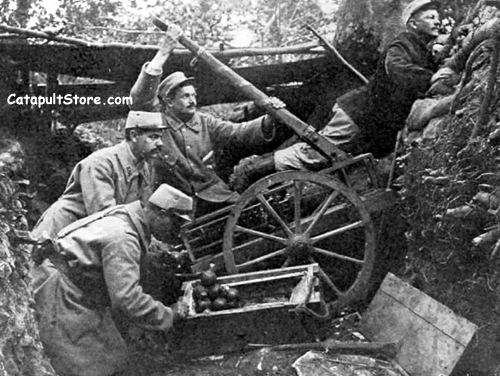 We learned painfully in the trenches of World War I and the gas chambers of World War II that advances in technology can have a dark side. I am glad to see someone trying to encourage much more positive use of new knowledge, but history teaches that a new oppressor will rise to take advantage of every new technological edge, from the chariot to the long bow to the tank and missile.
This is not pessimism, but realism. In a world turned away from God, advances in technology often find dark purposes.
So, we need a Savior who can lead us to the epiphany of looking to the needs of others and not merely our own. And while many can find that altruistic part of their nature without a relationship with God, this concern for the needy flows naturally from loving God and loving your neighbor as yourself. This is what can transform the world and then the technology can follow. But to have technical advances and changing business models lead the way seems unlikely.
I love the way he wants to try to do something about the big problems of the poorest people on earth. But while I hope he is right and I am wrong, the solution of talking business into putting its best minds on to the problems of the people with the least money seems unlikely to bear much fruit. What do you think?
peace,
Frank+
The Rev. Frank Logue, Pastor
The Spirit of the Lord is upon me,
for he has appointed me to preach Good News to the poor.
—Jesus in Luke 4:18 quoting Isaiah 61:1