All that bear me evil will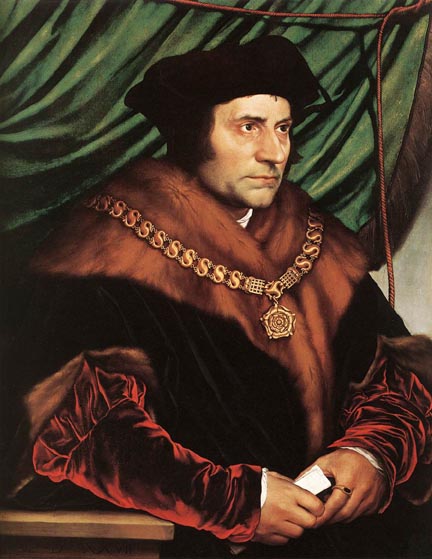 The following prayer is ascribed to
Thomas More
(1478-1535). He may or may not have written it, but as he said at the trial which condemned him to death that he hoped to share the joys of heaven with those who condemned him as Saints Stephen and Paul are together there, then it is safe to say the sentiment is his.
The prayer is to pray well for those who bear us evil will and would harm us, which is a very Jesus thing to do:
Almighty God, have mercy on [insert name] and [insert name] and on all that bear me evil will, and would me harm, and their faults and mine together, by such easy, tender, merciful means as Thine infinite wisdom best can divine, vouchsafe to amend and redress, and make us saved souls in heaven together where we may ever live and love together with thee and they blessed saints, O glorious Trinity, for the bitter passion of our sweet saviour Christ, amen.
Labels: quotes